Shenandoah Valley Farm Wins Wall Street Journal's House of the Week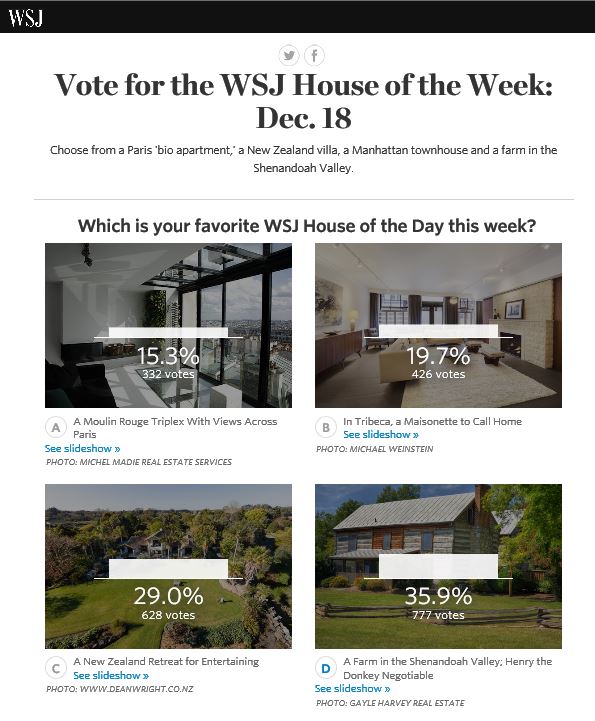 Selling a Virginia Farm requires great marketing
We  market our Virginia farm listings far and wide.  You just never know where someone might be who may fall in love with your farm.   Here is an example of how we create exposure and excitement around our farm listings.
Last week, our listing, Still Ridge Farm, was selected as the Wall Street Journal's House of the Day.  We were thrilled to get this type of exposure for our clients.  At the end of the week, the Journal put it out for public vote against three other amazing properties.  A retreat in New Zealand overlooking the Pacific Ocean, a Paris triplex with views of the city, and a beautiful renovated townhome in Manhattan were the competitors.  Our Shenandoah Valley farm won!  Congratulations to the owners for having such an amazing farm!  Visit the Still Ridge Farm website and video.
If you are interested in selling your Virginia farm or estate and you want a real estate firm that knows how to market farm and estate properties, give us a call.